PRODUCT DESCRIPTION
​Design unique clothing for Barbie doll. All of the materials and tools are included, along with Barbie doll to showcase the looks.
Key features:-
Toys and Games

Design unique clothing for Barbie doll

Along with Barbie doll to showcase the looks

All of the materials and tools are included, along with Barbie doll to showcase the looks.
Color Clothing for Barbie Doll!
Young designers can create so many cool looks with Barbie doll, crayola and the color-in fashion design sets. All of the necessary tools included to create unique and modern looks for Barbie doll over and over again, washable fashions and accessories to decorate, five crayola colored markers, a dress form and a Barbie doll to model the looks.
Creating a design is easy. Choose a fashion from the five different washable pieces included two dresses, one top, one pair of shorts, one bag and one headpiece.
Place your selection on the dress form, choose your markers and fill the patterns in.
Each fashion piece has a unique design that inspires fantastic coloring, like flowers, gemstones and letters.
Experiment with Patterns, Graphics and Color!
Color the entire piece or just a portion - you decide because you're the designer. It's so much fun! Experiment with different combinations -- each of the five markers is a different color. Color inside the lines or out. Try as many ideas as you can imagine with washable fabrics that let you create a new canvas with ease over and over again. Then showcase the look on Barbie doll, and accessorize with the included sneakers and your designed accessories.
Be Anything with Barbie
Tell all kinds of tales and try out all types of looks with Barbie crayola color-in fashion doll and design sets. So easy to play with, you can explore your own style and the stories you want to tell with each fashion transformation because with Barbie, you can be anything.
BRAND INFORMATION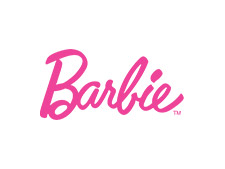 Barbie is a fashion doll manufactured by the American toy-company Mattel, Inc. and launched in March 1959. American businesswoman Ruth Handler is credited with the creation of the doll using a German doll called Bild Lilli as her inspiration. Barbie is the figurehead of a brand of Mattel dolls and accessories, including other family members and collectible dolls. Barbie has been an important part of the toy fashion doll market for fifty years and has been hugely successful.
Barbie Doll Coloue in fashions (Free Barbie Backpack)
Brand: BARBIE
Product Code: GHH07
Availability: In Stock
Check if deivery is available in your area *.
₹1,499

20.01 % OFF

₹1,199

Price in reward points: 3748